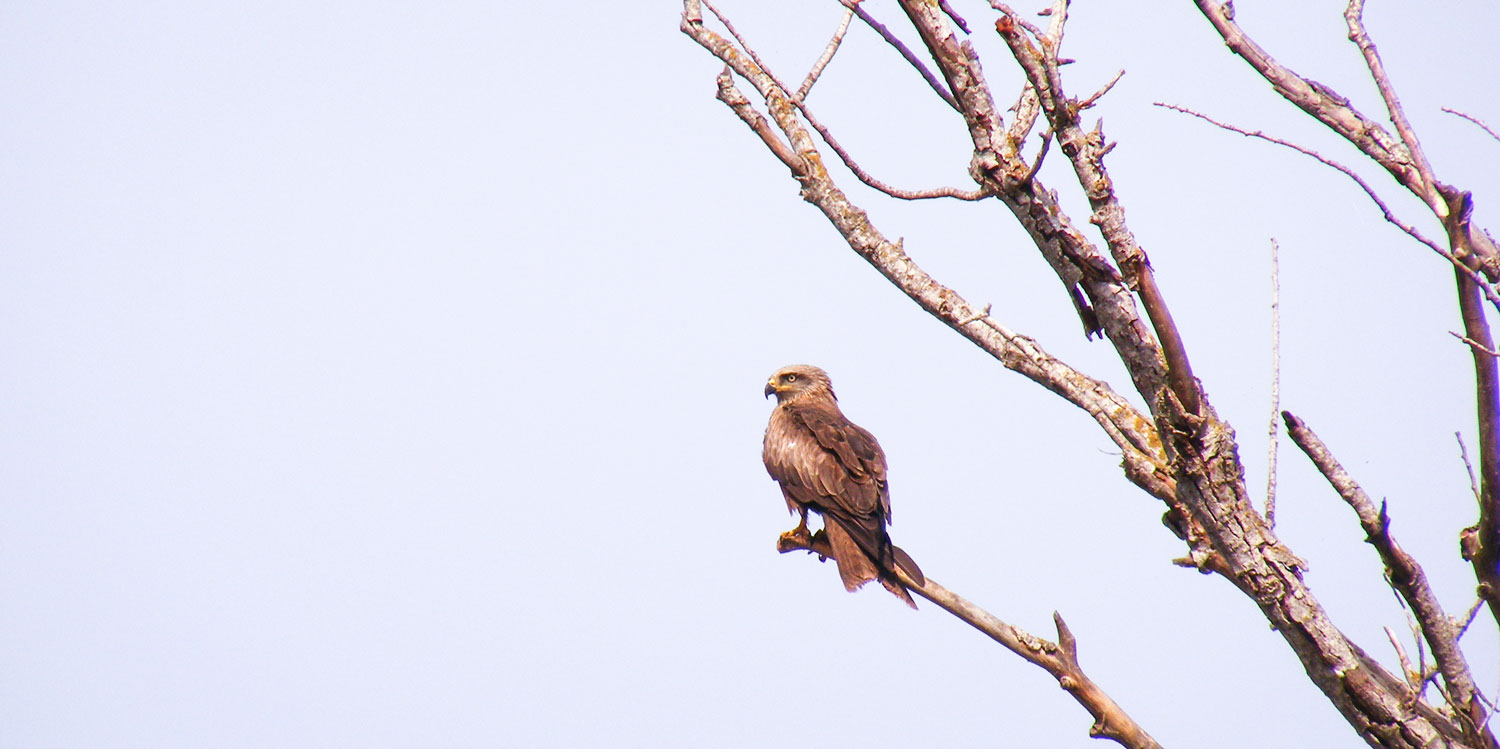 birdwatching in canoe
A pioneering activity in the Catalan Ebro, in which we combine an ecological and silent transport system with a hobby that often becomes a passion, birdwatching.
Accompanied by an experienced guide, we will descend a section of the Ebro as calmly as necessary, in order to be able to observe the birds that live there and play to identify them. It is an activity that, although it requires patience, is open to all audiences, as it can be adapted to the level of knowledge that the group has.
The section we will choose can be between Garcia and Móra or between Móra and Benissanet, both characterized by their wild places, such as the Islands of Subarrec and Móra la Nova. Both sections are short, but looking for birds can keep us entertained for up to two or three hours.
This activity requires getting up early, especially in summer, to increase the chance of seeing birds. It is also essential to use binoculars, which we offer for rent if you do not have your own.
Since we will be looking for birds throughout the trip and stopping to observe them, the physical effort is very light. In addition, the route does not involve any difficulty, so it is perfect for all audiences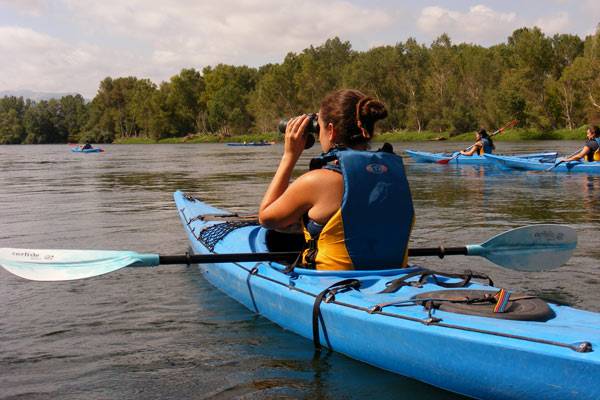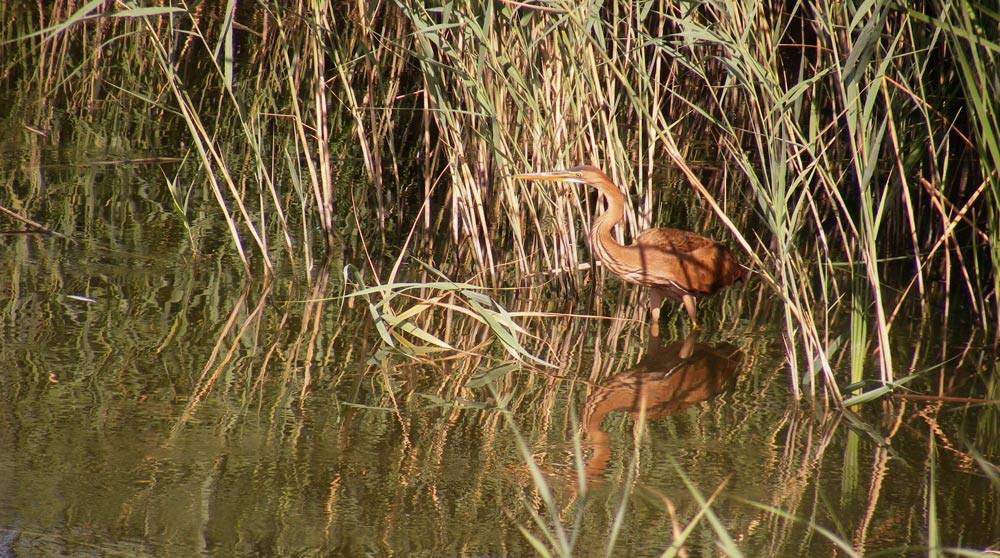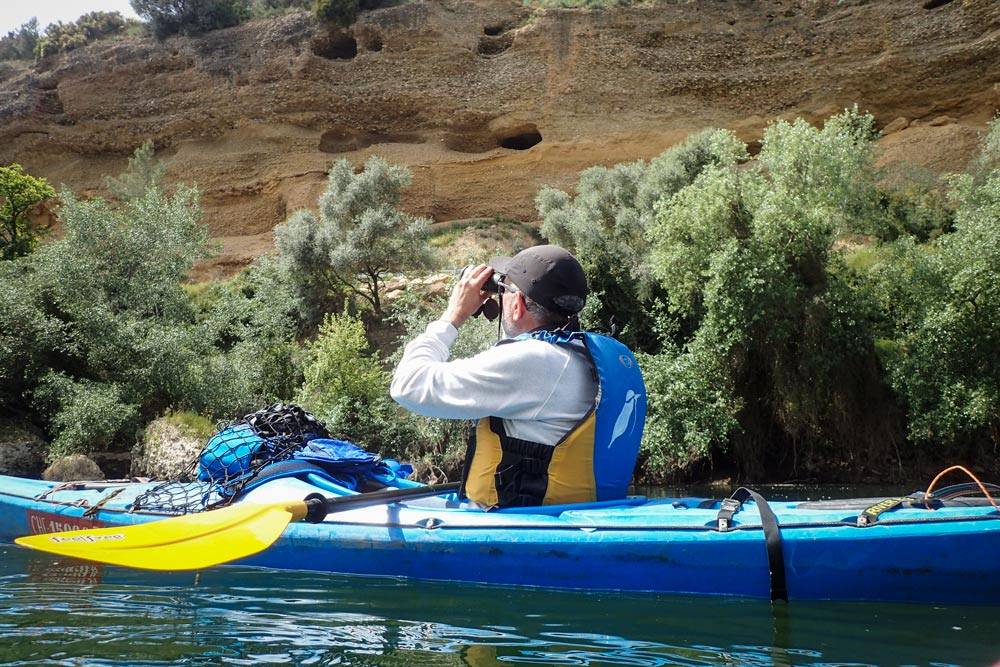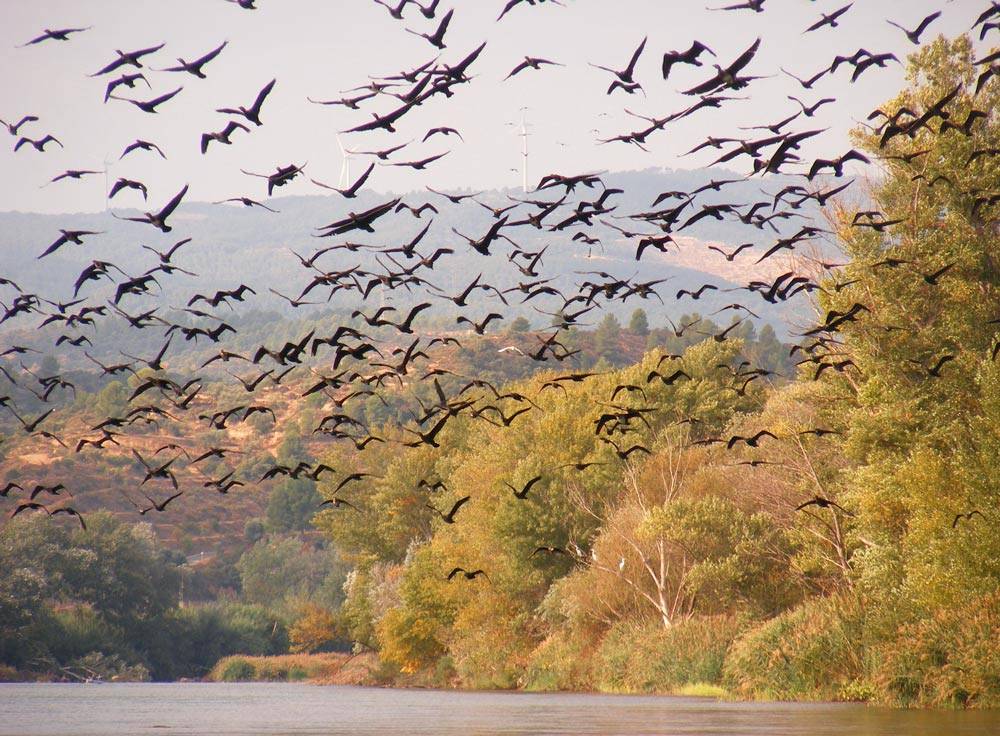 birdwatching-en-piragua-a-l-ebrejpg
agró-roig-a-la-vora-del-riu-ebre
obserbant-ocells-des-de-un-caiac-a-traves-dels-binocles
estol-de-corvas-marins-al-riu-ebre



- Children aged 8 and under do not pay if they do not occupy a place.




- Children aged 8 or younger who occupy a place pay €15




- Children aged 8 or under do not count towards the total number of group members, as they enjoy special discounts.



GARCIA
Visita 
Santa Magdalena
, una peculiar ermita construïda a la roca, sota una balma. També pots arribar-te fins al punt més elevat del poble i descobrir el mal que va fer la Batalla de l'Ebre sobre 
l'església vella de Garcia
, testimoni de la cruesa de la Guerra Civil. Més informacio al web de 
Turisme Ribera d'Ebre
MÓRA D'EBRE
Visita el 
castell de Móra
, d'origen àrab, reconquistat per Ramon Berenguer IV i, més endavant, cedit a la Baronia d'Entença. Situat al capdamunt de la població, és el lloc perfecte per tenir una bona panoràmica del riu, de Móra d'Ebre i d'una part de la Ribera d'Ebre. Més informació al web de 
Turisme Ribera d'Ebre
TIPS FOR KAYAKING ACTIVITIES
In the summer you must wear clothes and shoes that can get wet. It is better that the footwear is well held on the foot. If possible, you should avoid wearing flip flops, as it is easier to lose them and they are not as comfortable for doing the activity. We recommend wearing a t-shirt during the activity, to avoid possible sunburn and the rubbing of the life jacket on the skin.
During the activity it is important to bring water, mosquito repellent and sun protection (sun cream, cap and sunglasses). It is also recommended to bring spare clothes for after the activity.
It is necessary to protect electronic devices, such as cameras or telephones, and if possible, to tie the glasses, especially if they are prescription. At Enblau we have some watertight drum and ropes, but we cannot guarantee that we will always have them available.
Individual kayaks are comfortable, stable and very manoeuvrable. They are of the so-called "closed" or "sit-in" which gives them extra stability, and on winter routes they are the most suitable because they prevent us from getting wet from the waist down. They are our recommendation for people without experience, as they make it easier to learn to kayak.
Double kayaks are so-called "sit-on-top" or unsinkable. They are a little less maneuverable than the single ones, due to their larger volume, but they allow up to two adults and two small children to be carried comfortably. It is advisable that paddlers already have previous experience, but it is not essential. They are also suitable for large people.
In winter it is important to wear a thermal sweater or one that keeps the body warm and a waterproof jacket. We leave spraydecks to prevent your legs from getting wet with the splashes that can occur when paddling. At this time it is also advisable to have at least two changes of clothes; one to take during the activity in a waterproof bag and another to leave in the car for when we finish the activity.